Asbestos Removal in Charlotte NC, Hickory, NC, and Concord, NC!
Asbestos is a poisonous naturally occurring mineral that if breathed in overtime may lead to serious health problems.  Have you found asbestos in your home or basement? Do you live in an older home that may contain asbestos? No matter your situation, if you have found asbestos in your home or workplace, Piedmont Quality Air Inc. can provide superior services. We are fully equipped to handle even the toughest projects.
Our trained and certified team of contractors can come to your home or business and perform a complete inspection as well as offer solutions to the problem. Because asbestos and mold removal can be very dangerous, we highly recommend that this task is exclusively handled by trained professionals.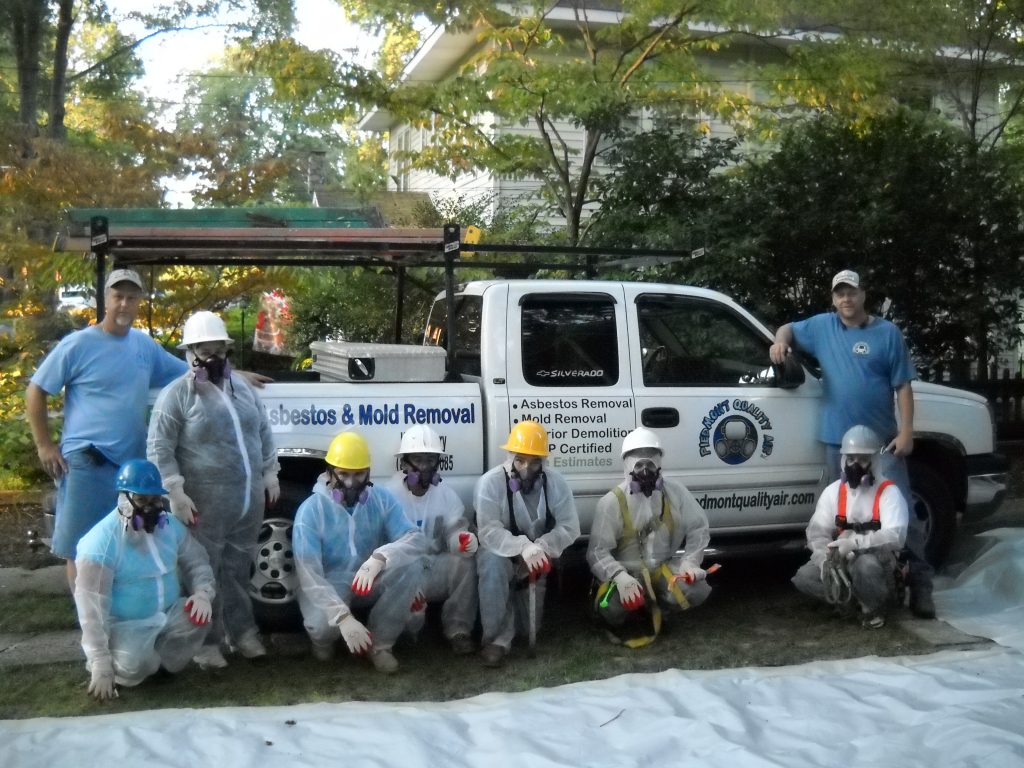 Free Asbestos Estimate
Fill the form out to request a asbestos evaluation today.
"He provided an estimate at the house, gave a competitive bid, showed up on-time and provided the service he had bid on. I was very pleased with his work and service."
"The crew was on-time and did exactly what they said they would. Worked very hard and quickly plus did an outstanding job removing the debris from my home and also called with a follow up. I would suggest everyone use Piedmont Quality Air."
"True professionals. They got the job done very timely. Excellent clean up after the job. All employees were very personable and knowledgeable. Will use them again in the future for other projects. Thank you!"
"The owner of Piedmont Quality Air is a real professional. He is very honest and I would recommend him."
"Got to the source of the moisture, corrected the fault and followed with further measures to prevent more mold by using techniques I felt would work."
"The team was very nice and very professional. They were on-time and cleaned up all installation. They were very informative with every step of the project. I would highly recommend them for any mold removal job."
Asbestos Removal Services